MEDIA RELEASE: Beatties Basics – New Carbon Project Committing Member
September 26, 2016
FOR IMMEDIATE RELEASE
Beatties Basics sets a carbon reduction target under Niagara Sustainability Initiative's "The Carbon Project"
ST CATHARINES, ON – September 26 – On Monday, September 19, 2016, Beatties Basics reaffirmed their commitment to corporate sustainability by setting a carbon reduction target of twenty percent (20%) below their baseline emissions. By setting this carbon reduction target, Beatties Basics has become a "Committing Member" also referred to as "CO2 Warrior" of Niagara Sustainability Initiative (NSI)'s The Carbon Project.
With this momentous decision, Beatties Basics joins the ranks of Brock University, Niagara College, Quartek Group and Water Superstore as leaders in sustainable commitments in Niagara. There are currently twenty-five (25) members in The Carbon Project in the Niagara Region, which measure, manage and mitigate their environmental impacts annually. Collectively, the members have committed to reducing 2982 tonnes of carbon dioxide equivalent (tCO2e) emissions from the atmosphere. Beatties' commitment has now added about 50 tCO2e to this collective reduction goal; that's equivalent to the emissions sequestered by 71,285 tree seedlings grown for 10 years.
Beatties Basics joined The Carbon Project in 2014 and have since been recognized twice at the Niagara Sustainability Initiative's Annual Evening of Recognition:
In 2015, the retailer was awarded the "Best Green Team" for the achievements of the Beatties Basics Environmental Management System (EMS) team. Thanks to the dedication of this team Beatties is ISO 14001 certified and was recertified in 2016.
This past May, the company was recognized once again by NSI for achieving the highest reduction (percentage) in annual greenhouse gas emissions in one year.
Niagara Sustainability Initiative is proud to announce Beatties Basics as our newest "Committing Member" at the twenty percent (20%) level. We anticipate even greater achievements to come as Beatties works towards this carbon reduction target.
-30-
NSI is a not-for-profit organization that engages and connects government, industry, community and academia to advance environmental and economic performance in the Niagara Region.  Through The Carbon Project, a voluntary program whereby member organizations voluntarily commit to measuring, managing and reducing organizational greenhouse gas emissions, NSI facilitates profitable sustainability in the Niagara Region.
The Carbon Project Program Director | 289.786.0970 x 1| niagarasustainability.org|
Niagara Sustainability Initiative | 1 St. Paul Street, Suite 401K | St. Catharines, ON | L2R 7L2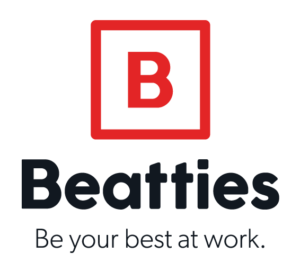 Category: Press Releases